OUTLET Body treningowe gimnastyczne z krótkim rękawem B100K zielony
produkt polski; powraca po praniu do swoich kształtów; przyjemny, przewiewny, oddychający; elastyczny - świetnie dopasowujący się do sylwetki
Body treningowe na krótki rękaw dziewczęce i damskie B100K - idealne na zajęcia taneczne
Dziecko podczas nauki tańca musi czuć się swobodnie, bez skrępowanych ruchów ciała i obciskającej je bielizny. Dziecko potrzebuje dużo większej koncentracji podczas wykonywania poleconych mu zadań. Aby było bardziej skoncentrowane, a przy tym pełne szczęścia i uśmiechu podczas treningu tanecznego, firma Renn stworzyła body z krótkim rękawem , które sprawdza się w takich okolicznościach. Dzieci to najbardziej wymagający konsumenci, dlatego też kostium dziecięcy z krótkim rękawem jest wykonany z tkaniny, która ma mu zapewnić jak najlepszy komfort. Dodatkowo kostium posiada wszyte gumki przy dekolcie oraz nogawkach, dzięki którym strój idealnie dopasowuje się do ciała. Dzianina zapewni przyjemny dotyk dla ciała oraz swobodne noszenie stroju gimnastycznego przez Twoje dziecko. Duża elastyczność materiału z jakiego jest wykonane, to nieskrępowany ruch podczas wykonywania figur tanecznych i innych ćwiczeń Twojego dziecka. Dzięki temu, że jest to jednoczęściowy kostium, chroni on okolice nerek dziecka przed owianiem i przeziębieniem. Body zostało zaprojektowane specjalnie dla tancerek i gimnastyczek, tak aby zakrywało pośladki w całości.
Body domyślnie nie posiada zapięcia w kroku (zakładane jest przez dekolt).
Informację odnośnie wybranych modyfikacji należy umieścić w komentarzu do produktu podczas składania zamówienia.

SALE / WYPRZEDAŻ / OUTLET
Produkty wyprzedażowe - towary trafiły tam ze względu na różne przypadki, np:
końcówki serii (ostatnie sztuki produktów różnych producentów),
przybrudzenie,
wycofany model,
wycofany odcień kolorystyczny,
mały defekt krawiecki,
towar poekspozycyjny,
skład materiału inny niż standardowa oferta,
doszyte napy w kroku,
i inne, mają obniżoną cenę.
Poniżej przykłady powyżej wskazanych cech, które mogą, ale nie muszą posiadać: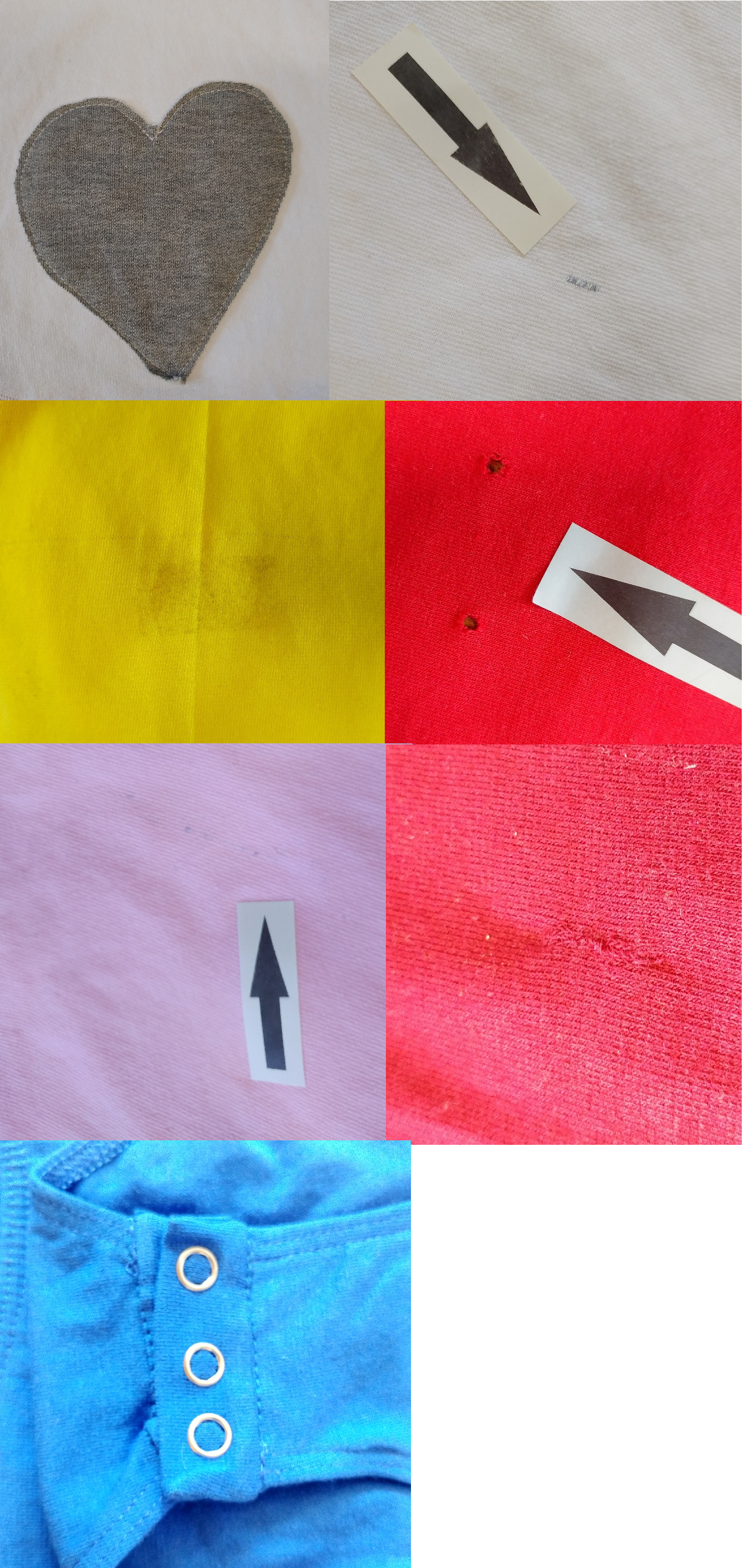 pranie delikatne - pranie w 40 stopniach
The model is wearing a size
Modelki prezentują faktyczne rozmiary dostępne w naszym sklepie. Nie przerabiamy i nie szyjemy produktów pod sesje zdjęciowe!
UWAGA! GWARANCJA HIGIENY!
Produkt ten przed zapakowaniem jest sprawdzony pod względem czystości. Opakowanie posiada naszą fabryczną plombę gwarantującą "pierwszego użytkownika". Po otwarciu opakowania NIE MOŻNA zwrócić towaru ze względów higienicznych. Wyjątkiem do zwrotu jest fab
W przypadku zakupu pojedynczych rozmiarów prosimy o przemyślane zakupy - sugerujemy zakup większego rozmiaru, który ze względu na dużą elastyczność produktu powinien dostosować się do ciała użytkownika.
Wyjątkiem do zwrotu jest fabrycznie zapieczętowany towar. Wysyłane zwroty otwartych opakowań nie są rozpatrywane i nie są odsyłane.
Depending on the individual settings of the displayed image, the product color shown in the pictures may differ from the actual one. In addition, shade differences between individual production batches are allowed.
| Size | Height [cm] | Chest [cm] | Waist [cm] | Hips [cm] | | |
| --- | --- | --- | --- | --- | --- | --- |
| 110 | | | | | | |