OUTLET Cotton leggings - long red
Polish product; returns to its shape after washing; pleasant, airy, breathable; flexible - perfectly fitting to the figure
Legginsy getry spodnie DŁUGIE dziecięce i damskie czerwone - idealne do ćwiczeń i do noszenia na co dzień
Długie legginsy RENN to doskonałe rozwiązanie dla dziewczynek, które są zwolenniczkami wszelkiej aktywności fizycznej. Dzianina zapewni przyjemny dotyk dla ciała oraz swobodne noszenie stroju gimnastycznego przez Twoje dziecko. Duża elastyczność materiału z jakiego są wykonane, to nieskrępowany ruch podczas wykonywania figur tanecznych i innych ćwiczeń Twojego dziecka. Wykonane z wysokiej jakości materiału, który jest całkowicie kryjący (bawełna 96% + elastan 4%). Nogawki Legginsów w przeciwieństwie do dresów i spodni fitnessowych nigdy nie przeszkadzają podczas intensywnych ruchów czy jazdy na rowerze!
W zależności od indywidualnych ustawień wyświetlanego obrazu, kolor produktu przedstawiony na zdjęciach może się różnić od rzeczywistego. Ponadto dopuszcza się występowanie różnic odcieni pomiędzy poszczególnymi partiami produkcyjnymi.
SALE / WYPRZEDAŻ / OUTLET
Produkty wyprzedażowe - towary trafiły tam ze względu na różne przypadki, np:
końcówki serii (ostatnie sztuki produktów różnych producentów),
przybrudzenie,
wycofany model,
wycofany odcień kolorystyczny,
mały defekt krawiecki,
towar poekspozycyjny,
skład materiału inny niż standardowa oferta,
doszyte napy w kroku,
i inne, mają obniżoną cenę.
Poniżej przykłady powyżej wskazanych cech, które mogą, ale nie muszą posiadać: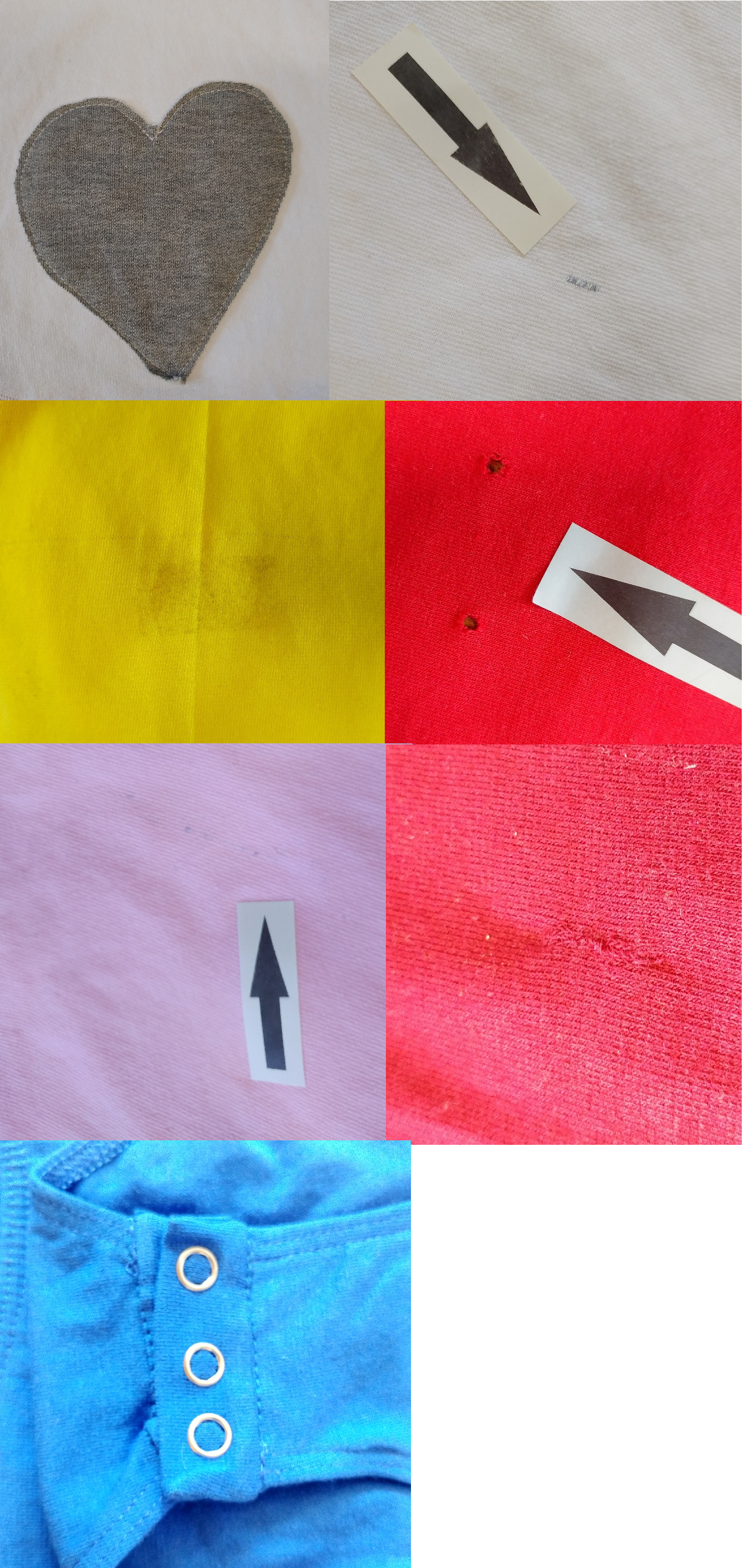 Depending on the individual settings of the displayed image, the product color shown in the pictures may differ from the actual one. In addition, shade differences between individual production batches are allowed.